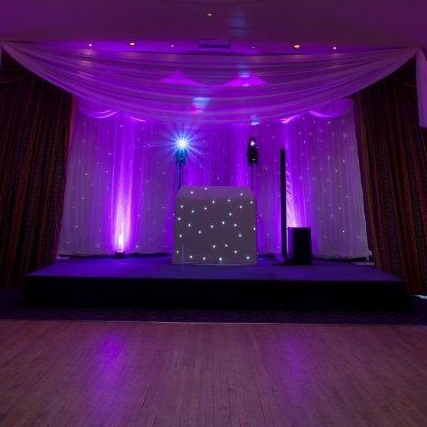 White LED Backdrop's
Dry hire from £150
With Disco from £100
We have selection of custom White or Black twinkly back drops to provide the perfect setting. Starting from 3m x 2m expanding to 6m x 2m if required. Along with our new 10ft x20ft White Led backdrop. Our backdrops can be used for in a number of different ways from Wedding Ceremony to Wedding Breakfast or to cover a undesirable piece within your evening room.
information about our Back Drops:
• Number of different sizes, colours and selections.
• All Led backdrops come complete with their own individual industrial stands.
• Comes complete with all the necessary certificates for your piece of mind.